45th Annual New York State Regional Graduate Mathematics Conference
Date: March 28, 2020
About the Conference
The Annual New York State Regional Graduate Mathematics Conference (ANYSRGMC) is the longest running graduate mathematics conference in the country, and is organized entirely by graduate students. ANYSRGMC is a Mathematics conference dedicated to providing an opportunity for mathematics graduate students in any field to present their research or give an expository talk. The ANYSRGMC allows students from many fields and schools, who normally are not given a chance to interact, an opportunity to come together and explore a wide variety of mathematical topics simultaneously. Students have a unique chance to explore their interests, gain new insights across fields, and explore possible cross-disciplinary collaborative efforts. This is a unique opportunity for beginning graduate students to see a broad range of current mathematical research simultaneously and explore their interests. Though the focus of ANYSRGMC is on graduate students, advanced high school students or undergraduates, post-docs, and professors are welcome to attend and give talks. It is our goal to develop careers, broaden horizons, and engage the mathematics community at large. We hope to see you at the conference!
Conference Registration & Funding
You may register for the 45th Annual New York State Regional Graduate Mathematics Conference at this link or using the link below. Funding has been made possible by the National Science Foundation (NSF). Underrepresented groups in Mathematics are especially encouraged to apply for funding. Should you require funding in order to attend the conference, please be aware that there is no guarantee that anyone applying for funding will receive full or partial support. However, the conference will make every effort to cover as much of the expenses for the conference participants as possible, but depending on the number of applicants, only partial funding for hotel or travel may be made available. Due to the limited funding available, we will not be funding travel or lodging for undergraduate students.
The conference will begin making funding and hotel decisions Saturday February 1, 2020. To be guaranteed consideration for funding and/or lodging, please request funding before this date. Furthermore, the conference will only book a hotel room for you through February 1, 2020. If you register after this date, the conference cannot guarantee that lodging will be booked on your behalf. Consequently, requests made after February 1, 2020 may result in being responsible for finding your own lodging. All requests for reimbursement for travel or hotel costs made after February 1, 2020 will still be considered, pending availability of funds. Registration is open until the day of the conference; however if you plan on giving a talk or presenting a poster, you must submit your title and abstract by Friday March 13, 2020. If the deadline has passed but you wish to give a talk or present a poster, please, contact the organizers to check if arrangements can be made.
Funding Decision Begins: February 1, 2020
Talk/Poster Submission Deadline: March 13, 2020
Conference Registration & Funding Link
Date, Location, & Format
The 45th Annual New York State Regional Graduate Mathematics Conference will be held on Saturday and Sunday March 28–29, 2020 in Carnegie Library at Syracuse University. This conference is supported by the Graduate Student Organization at Syracuse University, American Mathematical Society, and the National Science Foundation. You can find Carnegie Library on Google maps at this link. The Syracuse University campus map is at this link.
The conference consists of two plenary talks and around 30 graduate student talks given in parallel sessions.  All graduate students at any stage of their graduate education are welcome and encouraged to give a 20–25 minute talk. Talks may be expository or on the student's research.
Hotel & Parking
We recommend staying at the Parkview Hotel in Syracuse or at the Sheraton Syracuse University Hotel & Conference Center. The Sheraton offers shuttles to/from Syracuse International Airport for those that may be flying. Guests at the hotel may park in the parking garage right next to the hotel. You can find directions from the Parkview hotel to the conference hall at this link. The Parkview should also have options for shuttles from the hotel to campus. You can find walking directions from the Sheraton to the conference hallat this link.
There are a number of parking garages and other options on campus. For the conference, you may park in the Carnegie lots or lots Q3 and Q4 near Carnegie Library. If you do not park in these lots, we recommend the University Avenue Garage, Irving Avenue Garage, or Booth Garage, all of which are a short walk to Carnegie Library. You can find all lot details at this link, and lot rates at this link. Of course, one can cheaply take an Uber or Lyft to travel about Syracuse.
Conference Lunch/Dinners
Details on the conference lunches and dinners will be announced once official decisions have been made. Please, check back soon!
'Unofficial' Dinner/Gathering: Friday, TBD
Conference Lunch: Saturday, TBD Carnegie Library (Free to attendees)
Official Conference Dinner: Saturday 6pm Inn Complete (Free to attendees)
There will be two conference dinners. On Friday March 27, there will be an 'unofficial' conference dinner at a time and place to be determined. This will be primarily for those interested in going to meet conference participants and many of the Syracuse University hosts in a casual environment.
The official conference dinner will take place at the Inn Complete, a 'graduate student' bar on south campus. The dinner will begin at 6pm and end by 10pm. There are buses which leave from College Place right by the conference hall. Also, there are bus options near any of the hotels to go to the Inn Complete. Food and drinks will be provided and there is a cash bar available. Parking is available for free there. There will be plenty of rides available for those that need a lift. Of course, one could also use Uber or Lyft as transportation options.
Keynote Speakers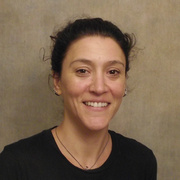 Professor Bourni received her Ph.D. from Stanford University under Professor Leon Simon. She was then a post-doc at the Max Planck Institute for Gravitational Physics (Albert Einstein Institute) and then was at the Institut für Mathematik. Professor Bourni currently serves as an Assistant Professor of Mathematics at the University of Tennessee Knoxville. She has given over 50 invited talks and has won numerous awards, including gold medals at the Balkan Mathematical Olympiad and National Mathematical Olympiad in Athens. Professor Bourni's research interests include Geometric Analysis, including geometric flows and geometric measure theory, and Partial Differential Equations. She is especially interested in minimal surfaces and mean curvature flows.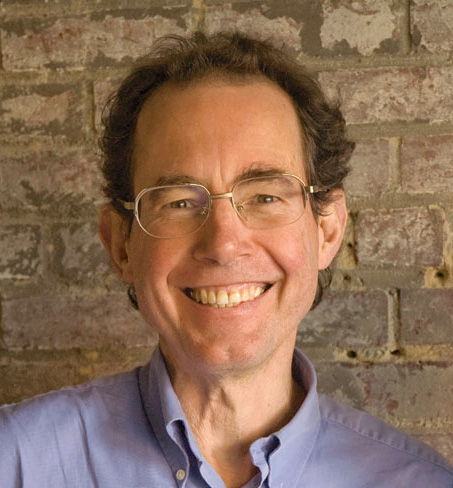 Professor Sagan received his Ph.D. from MIT under Professor Richard Stanley. He is currently a Full Professor at Michigan State University. He has also had numerous visiting positions at the Royal Institute of Technology, University of Michigan, University of Pennsylvania, the Mathematical Sciences Research Institute, and the Newton Institute. Professor Sagan is the author of two books and over 100 papers. He has received dozens of grants, given over 200 invited talks, and overseen 16 Ph.D. students. In addition to his many academic accolades, Professor Sagan is also an award winning folk musician. In addition to violin, he plays many ethnic instruments: the Swedish nyckelharpa, the Norwegian hardingfele, and the Bulgarian gadulka, and has performed throughout North America, Europe, and Australia. Professor Sagan's research interests are in algebraic, enumerative, and topological combinatorics. He is particularly interested in connections with symmetric functions and group representations. You may find his university webpage here and his musical webpage here.
Registered Participants
A list of registered participants will be updated semi-regularly.
Schedule and Abstracts
A schedule and list of abstracts will be published once the conference date is closed.
Internet Access
While at the university, you may access the internet via your own university login through eduroam. More information on this can be found at this link.
Contact Us
If you require any accommodations, or have any questions, comments, or concerns, please contact us at mgosyracuse@gmail.com, or click this link to send an email now.